We build beautiful mobile friendly websites
Just as you are passionate about your business, we are passionate about building beautiful looking websites, that work just as well on a desktop or laptop, as they do on a mobile device. We also love to champion the underdog, the emerging brands, start-ups, designers and creatives. Anyone with a passion, helping them with their social media and digital branding too.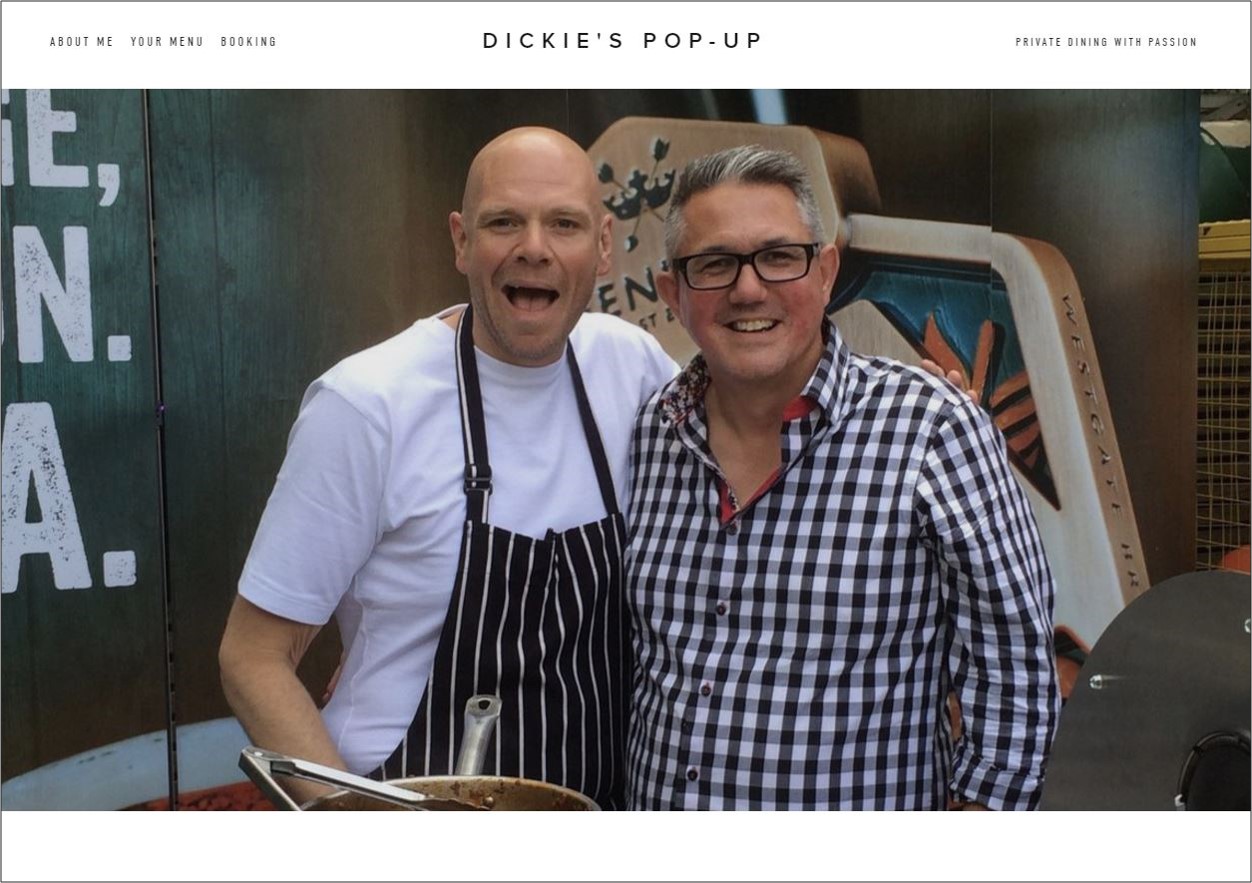 Ever willing to champion new enterprise we worked with Dickie to build his website and set-up the social media for his new venture, 'Dickie's Pop Up', a private dining service, where he shares his passion for cooking great seasonal food. A Master Chef contestant in the making!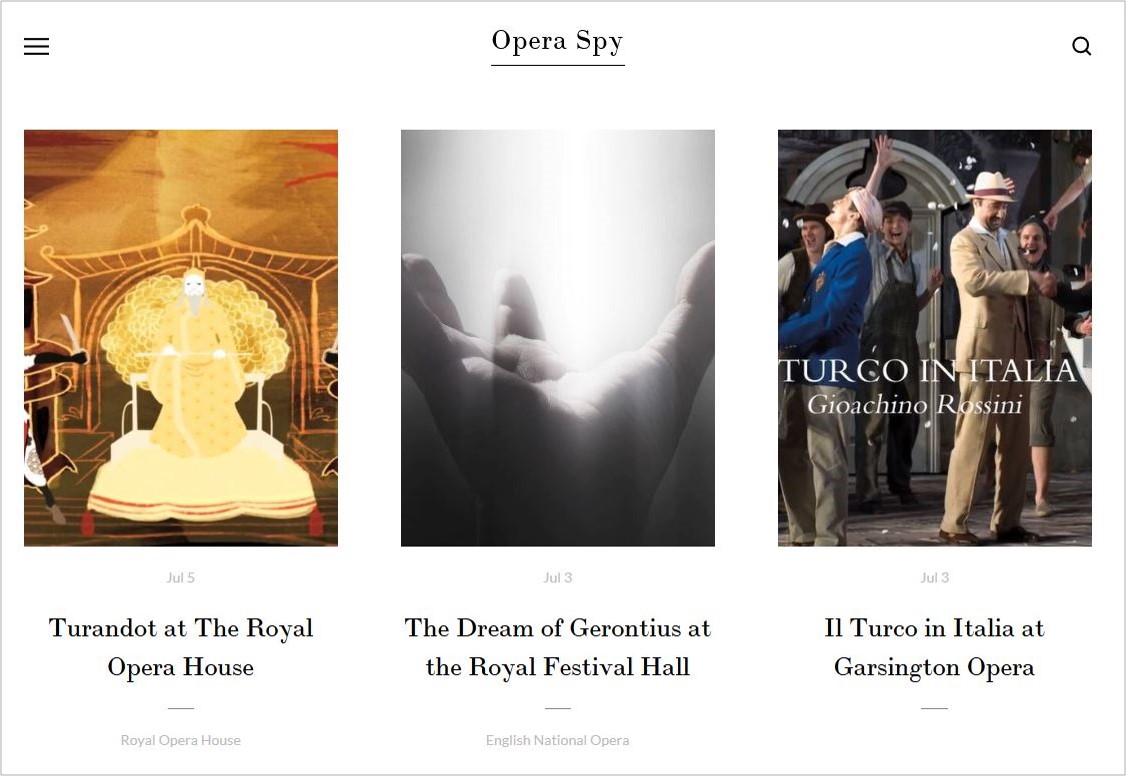 Opera has been in my blood since the age of 3 or 4 years old. Sitting on my father's knee in the living room, waiting for one of the 14 double sided shellac 78 discs to end so that I could do my job and change the disc on the His Master's Voice record player. It was the recording of Tosca with Gigli and Caniglia.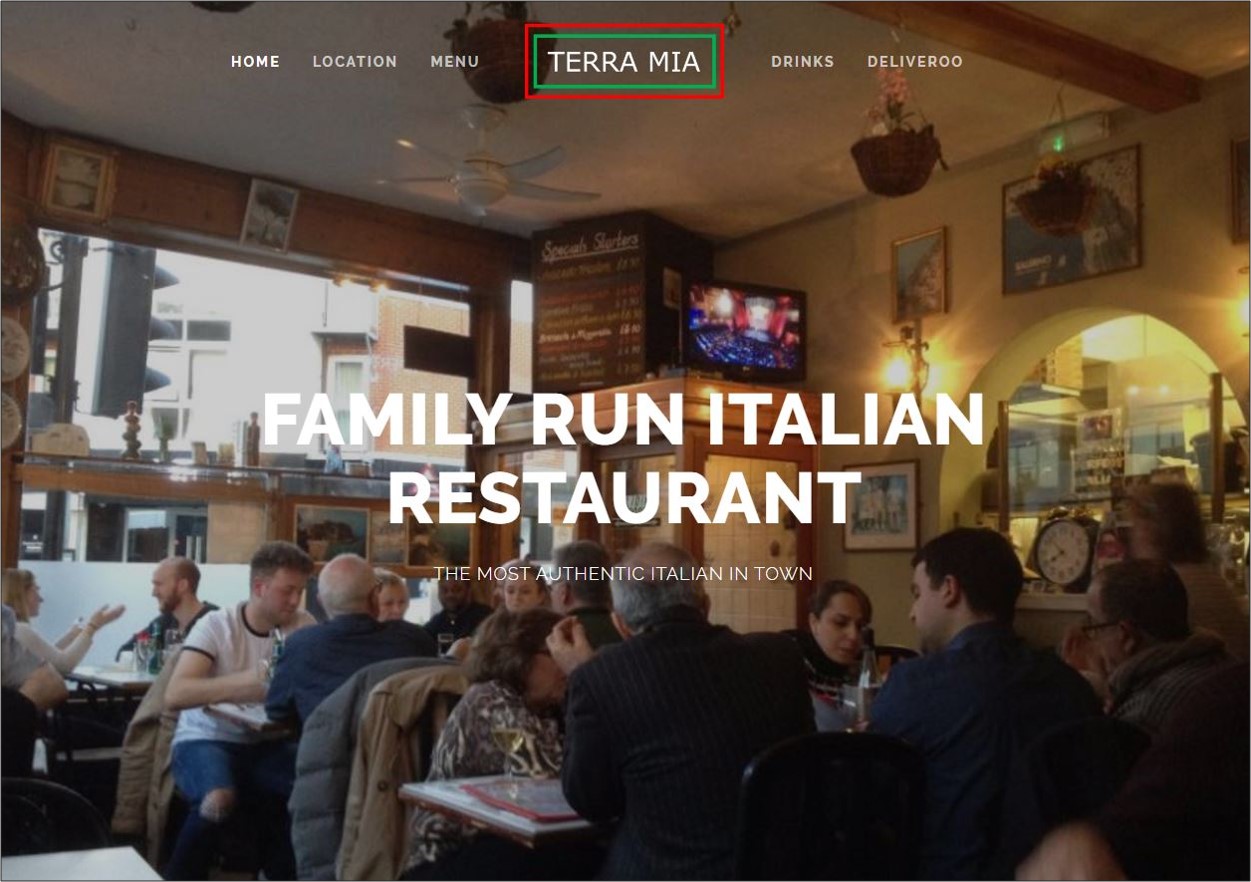 Terra Mia is a family owned and run Italian restaurant in Kingston upon Thames, that has been serving fantastic pizza's for over 25 years. Consistently a top 10 restaurant in the area on Trip Advisor and #1 for pizza, Marketing Hybrid developed their website and social media. Another #FoodHero !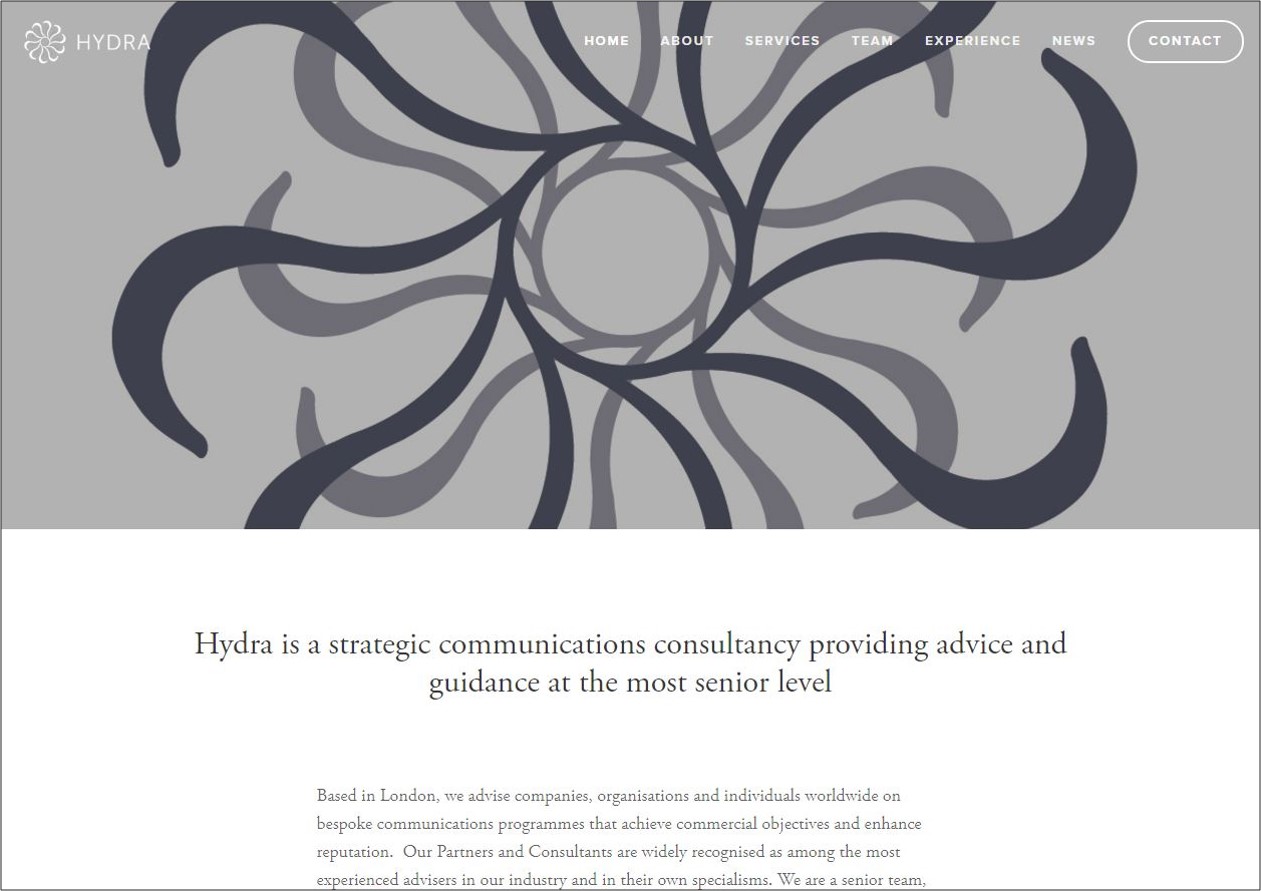 Hydra is a strategic communications consultancy providing advice and guidance at the most senior level. They advise companies, organisations and individuals worldwide on bespoke communications programmes that achieve commercial objectives and enhance reputation.
Superb UX and UI
A sites that not only looks great but that's also easy to use and maintain. A site that you own, hosted on your own Squarespace account, which you can edit or update yourself or using us, as your partner.
mobile friendly
A site that is mobile responsive, which means that it will adapt and respond to work across any device regardless of screen size or format. Looking great on desk tops, laptops, tablets and smart phones.
SOCIAL Integration
We will ensure that your social media accounts are connected to your site. You also have the option to display latest posts or tweets on your site too.If you don't have a social strategy we can set this up for you.
Email communciation
Add 'Email Newsletter' sign up forms to your website, so you can collect names and email addresses of those who are interested in hearing from you in the future. Subscription data can be collected or be integrated directly with email communication platform Mail Chimp.
Data collection
Data from Contact Us forms or Email Newsletter sign ups, are collected and forwarded to you. Either direct to a chosen email address, or as an online hosted document, or integrated with your chosen application.
analytics & Insight
We also add Google Analytics tracking codes or other tracking tags you require across your site. We can set you up with an analytics account so that you can start to measure traffic across your site answering questions like, which pages get the most views or clicks.